School Meals
At Cherry Trees we do not have our own cooking kitchen facility, but children can choose to either buy a school meal and these are supported by a local primary school and delivered to school. Children are also able to bring their own lunch from home.
The meals provided at school offer a choice and the menus can be viewed below. A daily order is taken from the children, so that they are able to select food that they would like to eat.
We understand that some children are very particular about their food and support parents and families with this.
Some families are entitled to 'Free School Meals' for their children. Further details regarding eligibility criteria and how to claim can be found here
Week 1

Week 2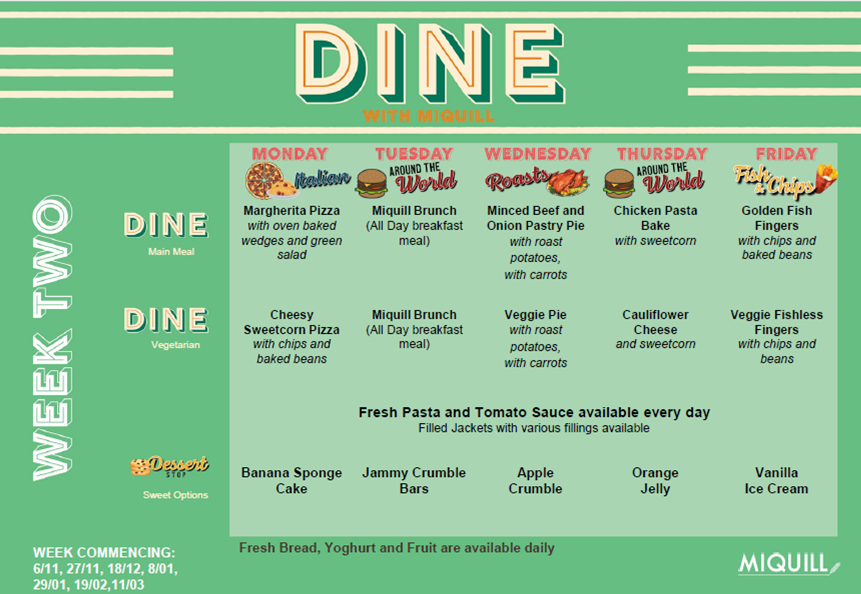 Week 3